Re-think Your Business Supplies Needs
Regain the time, money, and work efficiency you pour into business and supply purchases with Shoplet Select - for FREE.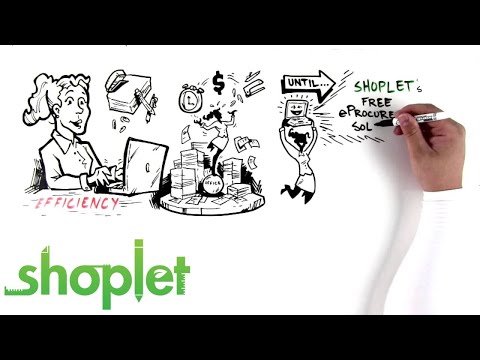 Not a Select member?
Find out if you qualify. Apply Now »
Customized Shopping
Shoplet Select allows a business to personalize their buying experience. Create shopping lists, find items on your past purchase list, and work with your dedicated Account Manager to get custom preferred corporate pricing.
Corporate Pricing
We want to get the best, lowest priced products to your business. We bid on RFQ's, create one-time bulk order discounts, and offer corporate pricing plans providing competitive pricing on frequently purchased items.
Expedited Ordering
A simple ordering process is one of the cornerstones of Shoplet Select. You can merge orders by multiple users, schedule auto delivery, and reorder past items with the click of a button.
Purchasing Made Easy
You can get the same eProcurement platform the big guys use - for free. Our customers are finding that Shoplet is the solution to manage their spending and make them more efficient and cost effective in all their purchasing.
Manage Purchasing
Shoplet understands that every business needs custom purchasing policies. Assign multiple users specific budgets, approved addresses, and product lists. Quickly review orders for approval and merge orders from multiple buyers into one shipment.
Track & Spend
All your spending on offices supplies in one place. Our report center tracks your total spending by location, department and even individual users. View your category breakdown to find the areas where your business spends the most money.
What Customers Are Saying
Since I discovered Shoplet over a year ago, I have gone back for all my company's office needs.
A lot easier than driving to Sams Club and finding out that they didnt have it... with free shipping and tax free purchases too... I love it!
WOW!!!!! I found what I needed within two clicks and it was here BEFORE I expected it to be!
Very reasonable prices. Fast checkout. Will shop again before I choose any of the "big box" stores!